The application of an LED Screen display mostly determines the functionality requirements and features of the system. When it comes to the general operation of an LED system, the system has three main modes of operation. These modes include synchronous, asynchronous and dual. A synchronous mode of operation simply means that the operating features of the LED screen and its entire operations are operated by the server or a host system that is connected to the video wall. The software programs that control and set up the video wall operate under an OS (operating system) and services of the server or host system connected to the screen.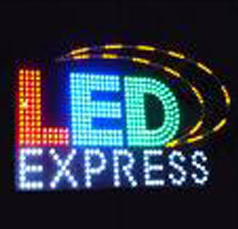 The connection in this case may be the main means of communication that is supported by the server and interfacing with a flash module system. The connections can be completed using Wi-Fi, 3G, wireless or Cat-5. On the other hand, an LED system that is equipped with asynchronous mode of operation is used for a very small number of functions that may include advertising and messaging. Such an LED system communicates with the host or server to receive contents, operating features and schedules. All these are stored in one controller and function as directed by the user without the support or need of a computer.
LED systems that run on asynchronous mode are very common in traffic control rooms. With a dual mode of operation, this suggests that the Video wall is deploying very complex control systems, which all work in alignment with network and/or server. An LED system that runs on a dual mode (synch or asynchronous) can be programmed to use one mode of operation in case the system experiences network or system failure.
Generally, the mode of operation is important because it helps to determine the capabilities and features of the system as well as the upgrade and expansion capacity of the video wall.